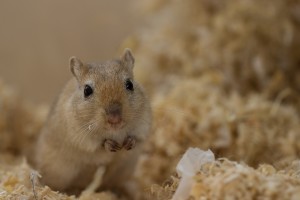 (Note: This posts refers to the old SAT. But the point about PLANNING and LEARNING about -and CORRECTING- your performance on the SAT still applies!)
A little Non-stop excitement
My little girl is turning 8 on Christmas Day. And she's thrilled because she's finally old enough to have her very own pet.
She has been hounding us for a gerbil for the last 6 months. Even though I swore we wouldn't have any rodents, I finally broke down and said when she turned 8 (which seemed so far away at the time). But I told her she had to learn about gerbils and how to take care of them before we could bring them home.
A little Non-stop research
Well, she took me at my word. She's talked to everyone she can get her hands on about gerbils.
She's talked to the librarian and checked out books from her school library and our city library. She's watched countless YouTube vidoes, visited pet stores, and interviewed friends that have had gerbils. She's even borrowed a gerbil to care for over a weekend.
A little Non-stop planning
We've entered the official gerbil countdown (We're 18 days out from the big day.) We've purchased the cage, bedding, food, bowls and running wheel. We know exactly what to look for in choosing a gerbil. We know exactly which store we are going to on that Saturday in January and exactly which gerbils we are going to buy.
She knows where she's going to put the gerbil when she cleans the cage. She knows how she's going to keep the dog away when she's holding the gerbil. She knows who is going to watch the gerbil when we're out of town.
Apparently when you're 8 and determined to overcome every obstacle – anything is possible.
A little excitement
So, when are you taking the SAT? The last test in the current version is just around the corner on January 23. (Dec. 28 is the last day to sign up for it.) That's a mere 5 weeks away. Anyone else terrified excited yet?
A lot of my students are using the holiday break to really buckle down and focus on the SAT without the distraction of schoolwork and sports.
A little research
What have you learned about the SAT lately?
Quick – how many questions to you need to answer correctly in order to get the score you want on the SAT? How many questions should you shoot for getting wrong? (yes, you should actually plan on answering some questions incorrectly)
Which grammar topics are tested most? Where are the hard math questions located? What are the top 5 strategies that apply to everyone taking the SAT? Where can you find full explanations for every question and answer in the Blue Book?
You need to learn all about the SAT and how it works in order to maximize your score.
A little planning
It's not enough to know a lot about the SAT. You also need to know how you perform on it under pressure.
What have you learned about your performance on the SAT lately?
I always calculate slope incorrectly. I know the formula but I always plug in the numbers backwards. And since I know that I do this – I always double and triple check slope problems expecting that I've made this mistake. So I don't lose the 20-40 points I would have otherwise lost due to this "silly" mistake. (And notice that I didn't "try harder" not to do it.)
One of my students always screws up simple addition and multiplication. So now she always uses her calculator on every question. Another one of my students stops thinking when she grabs her calculator – she just starts typing in numbers that show up in the problem and then writes down whatever answer the calculator spits out. So now she never uses her calculator to solve problems.
Non-stop score increases
Each girls' scores have soared by making these simple (and opposing) changes.
Because learning YOUR particular weaknesses and making a plan to mitigate them results in higher scores.
And when you're 16 and determined to overcome every obstacle – anything is possible.
Want weekly test tips and strategies?
Subscribe to get my latest content by email.