LEARN HOW TO HELP YOUR CHILD NAVIGATE THE TEST PREP PROCESS
Hi. I'm Stacey and I'm a test prep warrior.
I've taken the SAT and ACT about 100 times, answered approximately 10,000 questions, provided 20,000 explanations, and, most importantly, I've helped more than 2,200 students improve their scores.
I can show any student how to bring those tests to their knees.
Not to make light of it. I know how stressful it can be to get back a less-than-stellar score, and think, "Crap. If I don't crack this next time, there goes my shot at any of my top schools."
I know, not just because that's what my kids say when they come to me, but also because I was in a similar place.
Here's the story.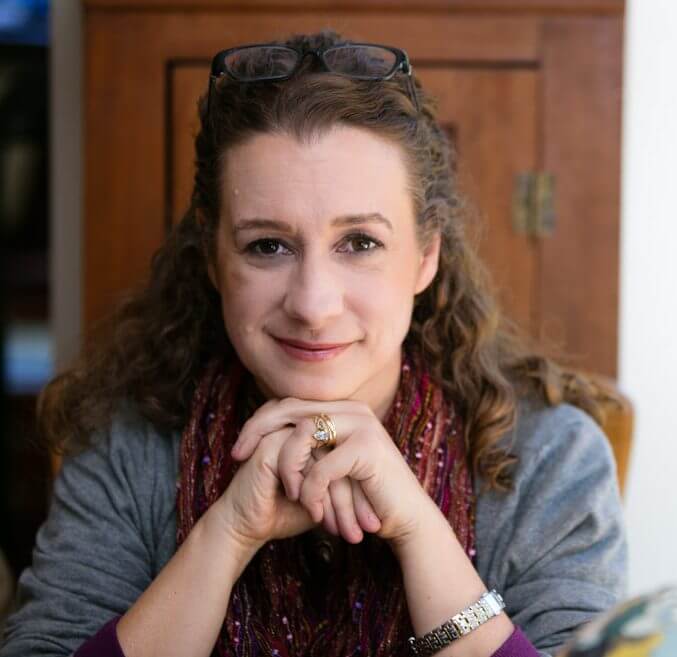 The SAT? Sure, why not?
Ten years ago, I was a 40-year-old new mother at home battling sleep deprivation and desperate to find some sort of intellectual stimulation.
Since I had a Master's degree in education, I started tutoring neighborhood kids part-time. People kept asking me if I tutored the SAT. I thought that could be fun and figured I'd just need to brush up on some old math skills.
Over the course of a year, I studied and raised my SAT math score from a 480 (45th percentile) to a 700 (93rd percentile).
How hard could it be?
Really, really bloody hard. A massacre. (And quite the ego blow.)
There is math, and then there is SAT math. I memorized formulas and could do rote problems, but because I didn't know how to think strategically and apply what I knew in different contexts, I wasn't getting any better.
So I panicked. I bought more books. I kept hammering away at the problems, thinking that if only I did *more* problems or hit them harder, then I'd crack the code. (Here's the whole gruesome tale.)
I was an idiot.
I did everything the longest, hardest way possible.
It wasn't until I reviewed the questions I got wrong and figured out exactly why that everything changed. I created my own progress reports that identified with exquisite precision exactly what I was missing and what I should focus on.
The right strategy makes all the difference.
Once I had the right actionable information, my studying became much more efficient and effective.
And now, it's what I teach my students.
My approach works, and it's fun.
You heard right. Fun. I coach in a way that takes out the stress, cuts down the work, maximizes what you already know, and makes concepts stick.
And I love doing it.
Want to know more about working with me?
Great! Let's do this. Here's how I work my magic.
Learn tips & tricks to increase your score. 
"Your tips and tricks really work"
I found it hard to study for the SAT because there's just so much material tested.Your tips and tricks really work!
Thank you so much for all your help! I felt much more confident going into this last SAT and the test scores proved it! [80 point gain in Critical Reading, 20 point gain in Math, and 20 point gain in Writing.] Thanks again!!
Maria McAllister, California
Stacey was wonderful. She was pragmatic, focused, and related well to our daughter. Not only did she review subjects that my daughter learned 2-3 years ago, but Stacey did a really good job on focusing on test strategies. Our daughter increased her math score by 50 points and her writing score by 100 points.
Scott Anders, Washington