[Note: this refers to the old SAT]
Which topics should I study?
Where are the hard questions located?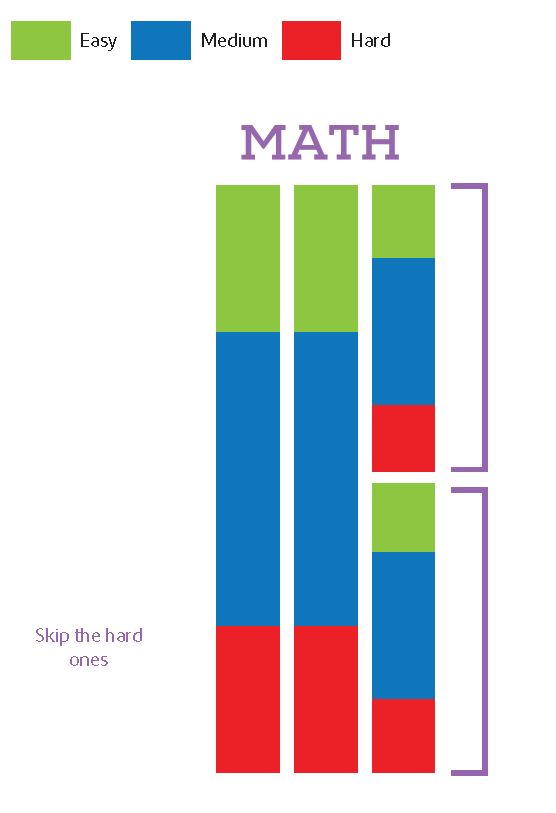 Most Popular Posts
Check the fridge for elephants
Pictures are always drawn to scale (unless they're not)
Top 5 Math Tips
Question Database
An insanely useful list of all the questions in the Blue Book sorted by topic. (So you can find additional authentic questions to practice with.)
Recommended Books
If you are a student in the 500-600s (or want to get there), buy Phil's brilliant book, The New Math SAT Game Plan. It contains just the right amount of information. He's posted his first three chapters on his website. (Those alone are worth the entire price of the book!)

If you are in the 650-750s (or want to get there), check out Mike McClenathan's PWN the SAT: Math Guide. He's hysterical, inappropriate, and memorable. And it is HARD. He's scored an 800 in math and if you want to do the same, master this book. He overtrains you so the SAT seems like a cakewalk in comparison.

Track Your Results
It is CRUCIAL to understand exactly WHAT you are missing and WHY you are missing it. Use these customized reports to see exactly which topics you need to study and discover the reasons behind your mistakes.
 Disclaimer: I may receive a small commission from the sale of some of the products on this page.