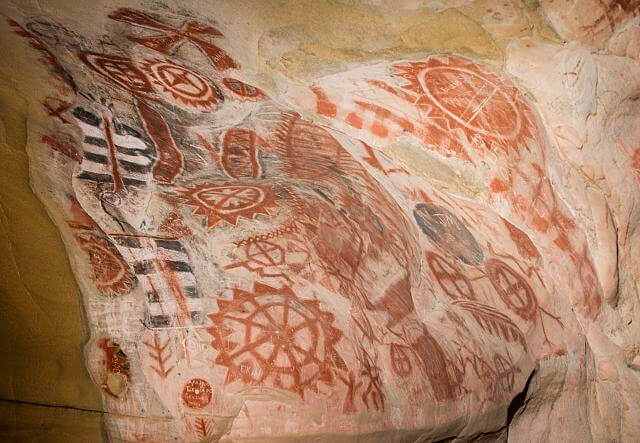 Have you seen the news on the Neanderthals?
Apparently they drew pictures.
And so should you.
One of the most under-utilized strategies on the ACT and SAT is to draw a picture (even when it doesn't look like a draw-a-picture-sort-of-problem.)
If fact, if there were one statement I would get tattooed on my forehead to save me the trouble of saying it over and over and over again it would be this:

This is the PERFECT problem to draw a picture for.
(And, really, almost every problem is the perfect problem to solve by drawing a picture.)
Some of my students will immediately see that is increasing by -3, and grab their calculators and start punching in numbers.
But there is an easier (and faster) method to use to solve this problem.
1. Draw a picture of the problem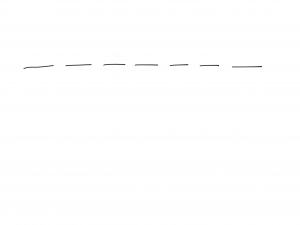 2. Identify what you are looking for.
(This is another huge tip that will save you huge points. All the time kids give the RIGHT answer to the WRONG question.)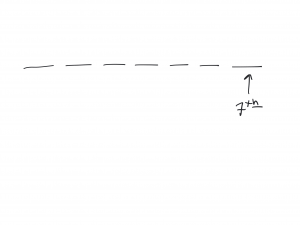 3. Look at what you've got
Hmm..in this case, we can see the pattern of positive and negative numbers
We can immediately cross out the negative answer choices. Some quick estimating in our head and E is the only possible answer. (
Here's the rest of the
solution
)
Drawing pictures saves time! (and usually ensures correct answers)
---
Here's an SAT example.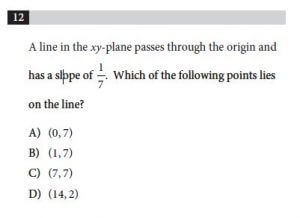 1. Draw a picture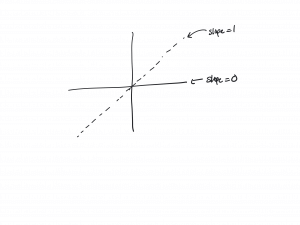 (How did I know how to draw a line with a slope of 1? See the video explanation at the bottom of the page.)
2. Identify what you are looking for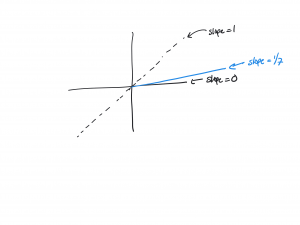 3. Look at what you've got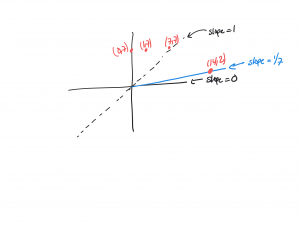 Here's a more complete explanation:
Be like a caveman
Drawing a picture saves time, brain cells, and ensures more right answers!