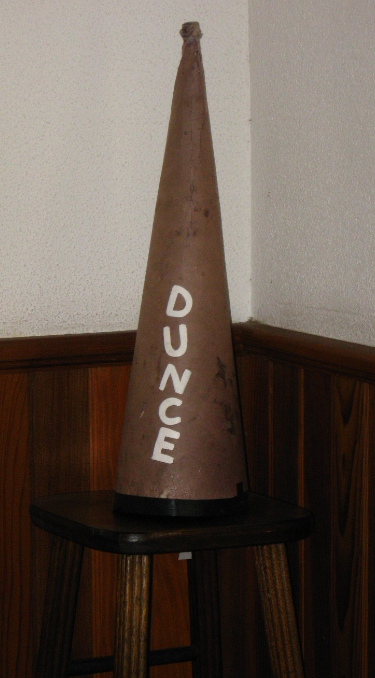 The critical reading passages are the only place on the SAT that I'm going to tell you to be "dumb."
Here's what I mean. Many of my students know a lot of information about a lot of topics. And then they try to leverage this information on the critical reading passages.
Don't reference your brain
For example, on page 663 in the Blue Book, there is a reading passage about marketing SUVs. (I'm pulling this example from the older version of the test, but the concept still applies to the current test.)
Passage 1 says "…A large part of the answer lies in the fake Western names so may of them carry. No one much cares about what those names denote (lakes, frontier towns, mountain ranges); what matters is their connotations of rugged individualism, mastery over the wilderness, cowboy endurance."
The article in Passage 2 says, "..the important goal of the marketing hype is to plant the image in customers' minds that they can conquer rugged terrain."
Question 12 asks, "Passage 1 and the article cited in Passage 2 both indicate that the imagery used to market SUVs is intended to:
A. Appeal to drivers' primitive instincts
B. Stir yearning for a simpler way of life
C. Engender feelings of power and control
D. Evoke the beauty of unspoiled natuture
E. Create an aura of nonconformity"
Many students will think of recent television ads for cars and say a Mazda ad uses nature to market the car and therefore choice D is the answer.
Refer to the passage
Here's the thing – the SAT is testing you on what the passage says. Not on what you've seen on TV, what you believe, what your aunt thinks, or even what you think.
(But it does care very much about what the AUTHOR thinks.)
DO NOT reference your past, your experience, your thoughts, your opinions, your ideas, your hunches, your beliefs, or your brain. Be dumb. Be a blank slate.
 Reference the passage and only the passage. What does the passage say?
The SAT does not care AT ALL what you think about the passage. But it does care about what the AUTHOR thinks. What does the PASSAGE say?
So – what is the right answer? The passages talk about the "connotations of…mastery over the wilderness" and "plant the image…that they can control rugged terrain."
C. Engender feelings of power and control is the best match.
(And notice that it used synonyms instead of picking up the direct wording – power instead of mastery, control instead of conquer. Often the right answers will be synonyms while wrong answers are often direct quotes from the passage.)
Want weekly test tips and strategies?
Subscribe to get my latest content by email.