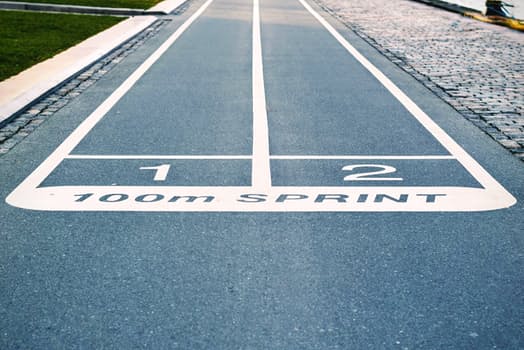 The only way to win is to start
A lot of students put off studying for the SAT. Their particular reasons vary, but they share some similar characteristics. It's hard. They're busy. Studying sucks. They're not scoring what they want to.
All of which may be true. But not doing anything won't get you any further toward your goal.
We all have to start somewhere. Knowing where you are, and knowing where you want to go is the first step to getting better.
Start at Not-Yet-Amazing
Seth Godin talks about overcoming the impossibility of amazing.
"When you set your bar at "amazing," it's awfully difficult to start. Of course, the only path to amazing runs directly through not-yet-amazing."
So start there.
Figure out where you are by taking a SAT practice test and score it.
Next, research some colleges you're interested in and see what SAT scores they're looking for. That will give you an idea of what scores you should be shooting for.
Look at the gap between your current score and your goal score. The size of the difference will give you an idea of how much studying you need to do.
Start getting base hits
Seth Godin also talks about getting a base hit rather than focusing on a home run.
"Singles are less thrilling and require way too much work, but they build on each other. Over time, if you grow by 10 or 15% every week or month, you grow, reliably. And that steady growth transforms into every faster growth."
So don't focus on that perfect score. Focus instead on improving on every test. Track your progress. Figure out your weak spots, study up on them, and then try other SAT question on the same topic.
Go back to your practice test and look up explanations on the College Board or the Khan Academy for everything that you missed. Figure out what you need to know. These books will help you fill in any gaps in your knowledge. And here are some of my best tips to increase your score.
Take another practice test and see where you still need to improve.
You'll be in much better shape for the next SAT than if you did nothing at all!
Want weekly test tips and strategies?
Subscribe to get my latest content by email.