LEARN HOW TO HELP YOUR CHILD NAVIGATE THE TEST PREP PROCESS
"You have an innate ability to get to the root of a learning issue, and provide help in tangible, easy-to-remember ways!"
I had heard so many bad reviews about testing services and tutors that caused more confusion, and did not bring any insight and lightness to studying for the SAT…AND I wanted someone who really knew the SAT, and used ONLY College Board materials. In working with you, F. improved her scores, but more importantly, she came to accept herself! It was an incredible transformation to see!
F. loved your straight-forward strategies for approaching the test along with your wonderful sense of humor! She also knew that you cared about her! At the end of the last test, she was confident and light hearted!
Other people should know that you care so deeply, and are such a gifted teacher. You have an innate ability to get to the root of a learning issue, and provide help in tangible, easy-to-remember ways. It is a delightful and transformative experience to work with you!  You really took the drudgery out of practicing for the test.  F. looked forward to her lessons with your each week!
-Elsa Ward, New York City, NY
"You are THE best tutor I've ever had (and I'm not exaggerating)"
You make the tricks for the SAT relatable and understandable while giving it a fun twist on learning. Tricks like finding shapes in other shapes, quicker ways to count when they give you lengthy problems, and also charts!
I just wanted to say thank you for working with me and helping me raise my scores in all subjects (especially math which was a doozy).
With you I learned how to solve problems in math that were sensible, and not so crazy, hard ways!!
"You are extremely kind and nice to work with"
The best part about working with you was that you were extremely kind and nice to work with.  You were also very informative and gave me many tricks and tips that helped me a lot.  Your homework load was adjusted to my personal needs and you were understanding about the numerous extracurriculars I have.  You also made me laugh which took a lot of the stress out of studying for the SAT.
"Your approach is warm, encouraging, and effective!"
Initially I was concerned about having a tutor via Skype, but this method worked well and H. enjoyed her sessions.
I really appreciated how you were able to hone in on and address very specific weaknesses using your pre-testing system.
Thanks for being such a great resource for H. She's improved her reading and writing scores. I'll definitely recommend you to our friends.
"All I can say about Stacey is WOW!"
As a former college professor, I'd always thought "we've got this" when it came to helping my student prepare for the SAT. Then the reality of having a 16 year old son dawned, and it became clear that some things just aren't a job for a parent.
Stacey not only came up with an immediate and reasonable plan that gave me TOTAL confidence in working with her, but she also gave me lots of unexpected and valuable tips for helping my son not feel so overwhelmed by the whole process. I want nothing more than for my son's college wishes to come true. There's no question in my mind that working with Stacey is a delightful step in that direction.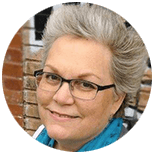 -Laurie Foley, PhD, Atlanta, Georgia
"Explanations that stick!"
Stacey has a Master's degree in education and has a gift for explaining boring and complicated subjects in colloquial and mnemonic terms, that stick.
There are a few things she taught me that I will never ever forget because of the quirky way she described them. (Exponents? Seared on my brain till death do us part.)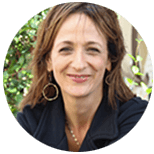 -Debbie Stier, New York, New York
"It must be magic!"
Thank you, thank you, thank you! You are amazing! M. is feeling encouraged, hopeful, and much more confident. I don't know what you are doing with him, but it must be magic! You have quite the knack for this SAT thing as well as working with teens. I will definitely be sending more students your way.
-Marijoy Currier, California
"You are our life raft!"
"It was truly a pleasure speaking with you today. We feel like we have found a life raft in a sea of test prep possibilities. We were trying to be methodical but felt overwhelmed and we needed a clearer head to prevail."
"Excellent choice"
Stacey was wonderful. She was pragmatic, focused, and related well to our daughter. Not only did she review subjects that my daughter learned 2-3 years ago, but Stacey did a really good job on focusing on test strategies. Our daughter increased her math score by 50 points and her writing score by 100 points.
–Scott Anders, Brush Prairie, Washington
"Thank you for helping my daughter exceed her goals"
I have to admit at first I was a bit skeptical about Stacey's Skype tutoring method. I wasn't sure my daughter would engage or make a connection that would motivate her to work hard to bring up her scores up enough to make a difference.
Boy, was I wrong.
Stacey was able to reach Sydney both academically and emotionally. She built her confidence over time and gave her the necessary skills to be successful at test time. So much so that she achieved an increase in math and critical reading that astounded me and far exceeded my expectations.
For a year, Sydney lingered at the same test scores in math and reading. After taking the SATs three times, we decided a summer break was needed. In September she began tutoring with Stacey, and in six weeks brought her critical reading and math scores up by 120 points!!
Thank you, Stacey, for making Sydney realize her goals and achieve the greatness we always knew was within her!
-Diana DeBaker, New York, New York
"Stacey is a gifted teacher!"
Stacey is a gifted teacher! She quickly established rapport with our daughter and helped her to raise her SAT score by 120 points after only a handful of sessions.
She helped to ease our daughter's test anxieties and gave her many concrete strategies to use while taking the exam. Our daughter felt more confident going into the exam and is happy with her results!  She really looked forward to her sessions with Stacey…she became a teacher and a friend! I'd recommend her to anyone!
"You gave me extra confidence"
My biggest worry for the SAT was the reading section. Although I had taken tests with the same format, I didn't feel comfortable with the questions and format.
I really liked the advice and tricks that you gave me. Those lifted my spirits and gave me extra confidence. I also liked going over the wrong answers because I could see exactly what was wrong and how I could fix it.
I feel like you helped tie together all my spread out knowledge and focus it towards the SAT.
It was a pleasure working with you!
-J.L., Mexico City, Mexico
"You are a sigh of relief for me!"
My daughter and I really appreciate the way you treat her with patience when she has clearly done something that she considers 'stupid'. She feels that she can stay focused and learn easier with the way you stay positive and remain nonjudgmental.
Also, I like the way you take charge with A.'s individual situation and in doing so, your experience is very apparent. You were like a sigh of relief for me! The most successful people are those who can organize complex tasks into manageable parts... and that is what I see you doing with A… taking an overwhelming task and identifying the problems, then breaking those problems down into workable pieces. I also like that you never seem rushed toward the end of the session when time is running out, so there is no distraction for the student. I have noticed that you are even kind enough to go slightly over sometimes when you sense that A. needs a little more reassurance on a mastering a concept.
–Michele N., Pennsylvania
"Gets results"
Stacey is great – she worked with our son to improve his writing SAT score by 100 points. She teaches strategies for taking the test. Stacey does a very good job of pinpointing exactly where our kids need the help the most – and then teaches to that need. Thank you Stacey – you are a very good diagnostician — should have been a physician!
–Chris McQueen, Bellevue, Washington
"Great experience"
Stacey is a pleasure to work with. She is very flexible with her time which is great when you have a junior in high school, and has great suggestions to help your child better prepare for the SAT exam.
My daughter is very comfortable working with Stacey, and even though the work is sometimes difficult, she looks forward to her sessions. Also, my daughter's scores have definitely improved because of Stacey's help.
–Carolyn H., South Easton, Massachusetts
"Your tips and tricks really work"
I found it hard to study for the SAT because there's just so much material tested.
Your tips and tricks really work!
Thank you so much for all your help! I felt much more confident going into this last SAT and the test scores proved it! [80 point gain in Critical Reading, 20 point gain in Math, and 20 point gain in Writing.] Thanks again!!
-Maria McAllister, California
"You pushed me beyond what I thought I could do!"
You always looked for where I thought I needed help first and then looked to where you thought the problems were and gave great tips. You pushed me beyond what I thought I could do to help me see what I could really do. You had tons of great tips that I had never heard, that helped me raise my score!
I received my scores today! Writing- 560, Reading- 600, and Math-590…so a total of 1750! I raised all my scores from last time(520, 580, 490 – 1590) and raised my math score to reach my 100 point goal. I never would have dreamed I could score higher in Math than in Writing! Thank you so much!! You were so helpful!!
–Ashley Gilstrap, California
"Your strategies really helped"
Your advice and strategies really helped me on the SAT! I feel very good about it! I had a little bit of trouble with the reading section but other than that I felt confident and well prepared! I think plugging in numbers and drawing pictures helped me see things in a way I could understand! Thank you so much for your help!
-Chandler D., Atlanta, Georgia
"You made me explain my answers"
You made me explain my answers, even if I got them right. You never let me just tell you my answer. I had to tell you why I picked that answer and that was a big help for me. And you were always so positive, even if I didn't do so great on a section.
-Zach H., Bethesda, Maryland
"You helped me break down the SAT into understandable pieces"
Thanks so much for compromising and giving me a tutoring session at (your) night time! That was really kind of you.
Your website was fabulous. The pie graph of the maths gave me something systematic to work through… that was great, because I felt like the SAT was an ocean, but the pie graph helped me to see that it could be broken down.
Thanks so much for everything!
-J.N., Brisbane, Australia
"You are so easy to work with!"
THANK YOU! You are so focused, professional, and easy to work with. G. has a much better understanding of strategies for the test.
I've recommended your services to our friends in Mexico and France.
-Elizabeth Bastoni, Michigan
"I would love to recommend your service!"
K. is a lot more confident in her test-taking skills as well as her knowledge in the areas that were tested. K. is normally not a good test-taker on timed tests, and you have given her the skills to help with this concern. Being able to analyze and discuss what she missed has made her a better test-taker/student as well.
I like the way you encourage your students. As a teacher/tutor, it is important to be able to connect with your students, and you do an amazing job with this. You are extremely knowledgeable in all of the areas of the test as well as the tips that you teach to keep students on track, save time, and score higher.
You are very experienced and knowledgeable and your students know that they will learn a lot of good tips if they listen to you.
I also liked your website and how you can reserve a date/time as well as the bill that can easily be paid.
Honestly Stacey, you are AWESOME!! I am so thankful that you have been available to work with K. I am looking forward to seeing her scores and how she has improved from the first test. Thank you, thank you, thank you!! I would love to recommend your service!
"Her math scores are much improved"
Thanks for all your help with D. Her math scores are much improved. You helped her increase her score from a 490 to a 560! [from the 41st percentile to the 64th percentile] Thank you so much!
-Angie Lee, Bellevue, Washington
"You helped me achieve a much better score!"
Thank you so much for all of your help! I know it really helped me achieve a much better score.
-E. C. Greensboro, North Carolina
"A great find!"
We had been concerned about tutoring for our daughter for the SATs. We knew it would take someone who was very witty and bright in addition to having the academic knowledge of what it took to do well on the test.
We were amazed by Stacey's abilities. She impressed not only the parents, but also the kids being tutored. Everyone has been very grateful for Stacey's abilities. Since she has taken the tests herself many times, she understands the unique issues that need to be addressed. She is great about helping the kids get more confident not only with the academic skills she teachers, but also in the works she puts in to understand the test.
Stacey has been an incredible asset to us in taking the SATs. I wish she was a tutor for other subjects because she would be our #1 pick. We cannot thank her enough for her knowledge sincerity and tools that she brings forward. We would recommend her for anyone looking to advance their test scores. Thank you Stacey!
-J.B., Bellevue, Washington
"Stacey is a great instructor!"
My daughter was not happy with her first SAT test scores. They were respectable but she did not feel that her math scores represented her abilities well. She decided she would like to work with a tutor over the summer before retaking the SAT in October in order to review math concepts she had learned a few years ago so that she would be able to attack test questions with more confidence and speed.
Stacey proved to be a great instructor. She helped my daughter to review SAT math questions and helped her to develop strategies for evaluating and answering questions more accurately. They worked through a number of practice tests. They primarily concentrated on math but Stacey was able to help my daughter with all test subject areas. Her SAT scores improved in all areas with an increase of 60 points in Math, 40 points in Writing and 10 points in Reading.
"180 point increase"
Our tutoring experience was very positive. My daughter could work with Stacey at convenient timesin her own schedule (around various sports and other commitments) and she could focus on particular areas where she had concerns.
Working on line with the use of Skype was very easy and the feedback from Stacey was detailed, immediate and positive.
The billing process was simple and easy and the payment history for sessions is easily accessible. The assignments were relevant and the practice scores improved along the way.
My daughter took the SAT in May and then again in October. The May results were not as high as she hoped they would be, in large part (I think) because of the stress and pressure of taking the test itself. She relaxed over the summer and had a few refresher sessions with Stacey in September before she took the test a second time. The October results (where the pressure was off a bit) were very much improved: 180 points higher than the May score. The net result was 600 or higher in all three areas of the test.
–Kathleen P., Shoreline, Washington
"Thank you for supporting me every step of the way!"
I wanted to share some good news with you and thank you for your help. I managed to score a 2280 on the test! My breakdown was: 760 in writing, 720 in reading, and a 800 in math!
I wanted to sincerely thank you for helping me with acquainting myself to the test and picking up on the strategies required to score well. I owe this score more to you than anyone else. Thank you for supporting me every step of the way!
–A.N., Lake Sammamish, Washington
"A great source for SAT prep and a highly ethical person"
I worked with my daughter for several weeks during the summer to help prepare her for the SAT test on Oct 1, 2011. As part of the prep she took a PSAT practice test in August 2011 in preparation for (her first official) SAT test. It was taken in a college library and she found it very distracting because of a study group nearby. Her Critical Reading score was 66. I thought it would benefit my daughter to receive some advice from Stacey on how to deal with distractions and timing issues.
I want to express my deep appreciation for the assistance offered by Stacey. She had my daughter take some practice tests before our two hour session. During the meeting she assured me the score of 66 was an anomaly and not a correct reflection of her abilities. Stacey offered suggestions on how to proceed and work on timing issues. My daughter followed through and did the required assignments which were not intrusive.
This all paid off when the results came in from the SAT test. Her total score was 2320 with an 800 in Critical Reading. Something totally unexpected as the Critical Reading is considered by many to be the hardest score to raise (Her PSAT Critical Reading score in Oct 2010 was 63.)
All of this was accomplished in a two hour session. I have the utmost respect for Stacey and view her as a great source for SAT prep and a highly ethical person in a "SAT business" that doesn't always shine.
-D.C., Seattle, Washington
"Fabulous SAT essay coach"
My daughter needed help with the SAT essay. She is a fabulous writer generally, but had not done well on her essays (scores 7 out of 12, and 5 out of 12, leading to overall writing scores of 620 and 640). She met four times with Stacey – scheduled at my daughter's convenience – they met via Skype or phone call during her free period at school or after school.
Stacey reviewed outlining strategies, discussed the use of examples, clear thesis statements, time management, etc. She had my daughter do timed practice essays between tutoring sessions, then they would go over them together. My daughter really enjoyed their time together. When she re-took the SAT, her essay score was 10 out of 12! Bringing her overall writing score up to 760, which is a 99%ile score. Before this tutoring, my daughter was really "reaching" for her top choice school, but this score now makes her a much more serious contender for admission there. So glad we worked with Stacey!
–Janelyn, North Seattle, Washington
"Recommend her services wholeheartedly"
I am writing on behalf of Ms. Stacey Howe-Lott to recommend her services wholeheartedly. I have known Stacey for the past two years as a Service Provider to the King County Work Training Stay in School Program clients. This is a project designed to help at risk, and low income high school seniors to achieve better scores on their SAT.
This project, a partnership with Kent Meridian High School and Kent Parks and Recreation, funded through the Workforce Investment Act, is designed to help low-income students build skills to succeed at school, home, work and their community.
I am impressed with Stacey's effective teaching style, her energy and positive interaction with students. The students loved her and appreciated her caring attitude and motivating style.
I am proud to recommend her and would gladly contract for her services again without hesitation. Please feel free to contact me if you need additional information or if I can answer any questions.
–Moncef Belgacem, Social Worker King County, Washington
"Thank you so much!"
Stacey! I survived the SAT! I was really nervous at first especially since it was my first time taking the test but when I saw it I felt very prepared because it was stuff we went over.
Thank you for your help!…I don't even know where to begin to tell you all that was helpful. The biggest part was all the small little details that you taught us – like the tips on how to save time….The math section was what I struggled with the most but you taught us ways to look at it from different angles and also to just move on when you get stuck and that helped me to not freak out and save time….The stuff you said made sense…I took a SAT class before at the library but it was soo boring and I didn't benefit from it at all…but I really enjoyed your class because it was fun and interesting and I learned things that other people haven't told me….Thank you soo much! I can't wait to see my SAT score!
–Bella T., Seattle, Washington
"Very helpful"
I took two 2 hour tutoring sessions with Stacey in the 2 weeks before I took the SAT for the second time and I was able to raise my math score 100 points. She was pleasant to work with, explained test taking strategies well, and gave me an overall much better understanding of the SAT. The homework she gave me was also very helpful. In addition to gaining a number of math skills, I also felt more comfortable with the test in general. She was also very accommodating to my schedule. I highly recommend her.
–Amanda, Bellevue, Washington
"Effective, individually tailored instruction"
I contacted Stacey about 2 1/2 weeks before my daughter was scheduled to retake the SAT and asked if she might be able to fit in a couple of math sessions–in June, when my daughter was extra busy with end-of-year activities.
Stacey was very accommodating, gave some preparatory homework to help her evaluate what to focus on during their two short sessions, plus some practice work for the week between–and that was enough to help my daughter go from a 680 to a 780 on her math score.
Stacey seems to have developed a very thorough and organized approach to target the areas that need improvement. She also has an easy-going personality that most kids would respond well to. I would highly recommend her to anyone.
–Vivian, Bellevue, Washington
"Look no further for a wonderful SAT tutor!"
I sought Stacey's help tutoring my daughter with SAT math. Stacey skillfully helped my daughter with all facets of achieving success: first finding out what her goals were, then helping her improve her abilities working through math problems, increase confidence, and gain strategies to answer questions within her reach.
Stacey was consistently positive, helpful , persistent, encouraging and as available as possible- everything you could ask for in an SAT tutor and coach. To my surprise, tutoring by Skype was even better than an in-person tutor, because it put all the focus and effort on learning skills, rather than the logistics and travel time of rushing to appointments. It also increases the student's self-reliance in making and keeping their own appointments. I heartily recommend Stacey without the slightest hesitation to anyone looking for an excellent SAT tutor!
–Bookwoman, New Market, Maryland
"A great help"
I'm not one for flattery so I suppose I'll be blunt. She helped me a lot. She did a good job of noticing what I was doing wrong and gave good suggestions on helping me improve. She answered anything I asked about subjects to the best of her ability. I definitely noticed in improvement in my scores [110 points in math, 40 points in critical reading] and think she was very helpful overall.
–Jake Schueler, North Carolina
"Fantastic way to learn!"
Stacey worked wonders with my daughter. She gave her great tips and the confidence to take the SAT head on. Stacey is patient and definitely knows how to figure out the best way to teach each student in the manner they learn best. She will work on all the subject areas, or whatever area needs the most work. My daughter went from a 710 to a 750 in Reading, and a 680 to a 710 in Math. I don't believe she would have put the effort in to studying on her own if it wasn't for Stacey's planned sessions. I recommend Stacey enthusiastically!!!
"You explained the answers in a way I understood"
What I liked best about working with you is that with the funny stories of your daughter and you always explained the answers in a way I easily understood. Also, I really enjoyed that you took the time to write out what we talked about after each session so it was easy to go back over the information and review what I learned.
I will definitely recommend you to my friends and my family members! Thank you for working with me. I really enjoyed our sessions!
"Just the tutor we were looking for…"
I knew she was "the right one" from the first contact on the phone. Stacey was very positive and encouraging from the beginning. We set a goal and worked towards that bringing relief to the whole "college preparation" process. She worked with clear focus, addressing the strengths and weaknesses, being flexible and consistent. After meeting with Stacey we started enjoying this journey, and that is priceless. BTW, my son's SAT scores went up 150 points after 6 tutoring sessions.
–Rocío, Lake Sammamish, Washington
"140 point SAT improvement!"
Stacey did great work helping Rob with his SAT preparation. Under her tutelage, he went from a 570 in writing in January 2010 to a 660 in May of 2010 to a 710 in October. Wow- a 140 point increase in ten months for a total score of 2110!!! He now has offers in England from Oxford, Durham University, St. Andrews and University of Edinburgh and so far offers here at American U, University of Washington and San Diego. I can't thank you enough!
–Claire M., Bellevue, Washington
"Made studying happen"
Scheduling time with Stacey got my daughter to take the time to practice for the SAT. Stacey proposed a very manageable approach to preparing for the SAT and focused on a few key areas to quickly improve scores. Thanks!
–CSK, Bellevue, Washington
"An amazing SAT tutor"
Stacey is an amazing SAT tutor and she really knows how to work with the student. Not only does she teach you the material you need to know for the SAT, but strategy's and tricks that can dramatically raise your score. What she teaches helps you with other tests as well as the SAT. She also has many resources to help you practice what you learn. All in all, my experience with Stacey was irreplaceable.
–Micalla, Bellevue, Washington
"Stacey was an incredible instructor"
When I first thought of how tutoring over Skype would work, I was a little apprehensive. I have serious anxiety over the SAT/ACT. I didn't think I could possibly get my scores up.
We worked for 5 hours together and I learned a lot of valuable strategies through Stacey. She was very patient and encouraging. She was also very creative in her methods of teaching. I felt confident working with her and at the end of my sessions I felt like I could conqure the SAT world in which I did.
I brought my combined SAT score up 150 points. The two times I took the SAT before Stacey I would get so nervous and throw up, however, after my SAT in which I studied with Stacey before I did not get sick at all. I would highly recommend Stacey to anyone who is in need of a tutor.
"You cannot go wrong with Stacey!"
Stacey Howe-Lott is an amazing SAT tutor. After a lot of research, we found Stacey on the Internet and thought we would give her a try. My son had taken the SAT test 2 times, and he needed to improve his reading and math combined scores from a 950 to a total score of 1000. Jordan worked with Stacey for about 8 weeks, meeting via Skype once a week for an hour in addition to doing weekly homework assignments. Stacey helped him with tips on how to dissect certain sections, taught him which questions to skip, and she tutored him on the problems that he missed on his homework assignments.
Tutoring with Stacey gave Jordan the confidence that he was going to be successful in taking the test again. After working with Stacey, his scores improved to a combined score of 1040. We really appreciate the knowledge and confidence that Jordan has gained in working with Stacey. We will definitely be working with her again when our daughter is getting ready to take her SAT test.
–Wendy Banas, Mesa, Arizona
"Awesome instructor that did wonders"
As a parent and faculty member at a local college, I feel confident in highly recommending Stacey Howe-Lott as an exceptional SAT tutor. My son had taken the SAT test and wanted to retest to improve his scores. We wanted to encourage and assist our son in every possible manner that we could. He does well at school, and understands reading comprehension, math and writes well; however, he has always experienced extreme test anxiety. We searched for a tutor that could alleviate his concern and improve his performance.
From the moment we met Stacey she was reassuring, had a positive attitude and was passionate about helping my son reach his goal. She is a natural at teaching and went above and beyond to build my son's confidence and instruct him on how to properly progress through the test. My son recently took the SAT test again and improved his scores by 200 cumulative points. His math score increased by 100 points, critical reading by 80 points and writing by 20 points. That is a significant increase after only three sessions of tutoring.
Stacey has made a substantial difference in our son's confidence, and given him the opportunity to apply to several higher education institutions that require respectable SAT scores. A heartfelt thank you does not seem appropriate for all the appreciation we have for her.
–Renee Youtsler, Gig Harbor, Washington
"The one-on-one support was excellent!"
Stacey was able to target the strengths and weaknesses in my daughter's SAT performance and design her tutoring sessions around building up strategies and helping her with reinforcing weaker academic areas. Stacey was always encouraging and had a wonderful rapport with my daughter. Taking time to explain the answers was very beneficial. In only 6 sessions, my daughter raised her score 40 points and met the target score for her number 1 College pick. She has now been accepted into The top Occupational Therapy program on the east coast.. Our only regret is that we hadn't found Stacey sooner. This was a crash 2 week SAT prep for early acceptance. Had we had more time, I believe her score would have been even better. Thanks Stacey!
–Sarah Summers, North Carolina
"Very knowledgeable and informative"
I found Stacey on the web and wasn't sure how this would work. It worked well. Although we are on opposite sides of the country, Stacey and my daughter met through Skype for one on one tutoring sessions.
Stacey is very knowledgeable and informative. She helped my daughter improve her scores on the practice tests, and gave her the confidence she needs to take the test successfully. This was a economical way to get one on one help.
–Tami Caruso, Corning, New York
"Excellent tutor for SAT prep"
We were extremely pleased with Stacey's professionalism and expertise in helping our daughter prepare for the SAT. Our daughter had taken the SAT once before but was not satisfied with her score. Stacey helped her to focus on specific areas she need to improve and gave her a variety of test taking strategies that she was able to use to improve her score. Stacey has the ability to motivate students as well as teach them. Our daughter was able to improve her overall score by 210 points!
–Phylis Jha, Davis, California
"SAT stress relief"
Stacey has really helped me in learning new techniques for scoring higher on the SATs. She is patient with me and walks me through problems I don't understand. I have also improved so much. My writing and reading scored have improved by 70 points each. I feel more confident now than I did last time I took the SATs and I am expecting a better result. [200 pt increase]
"Perfect way to raise your SAT score!"
Stacey is great teacher, she knows what she is talking about and can actually transfer the knowledge to her students which is key in learning anything. She gives you practice tests and then goes over every question you missed and/or skipped. She knows how to increase your score, after working with her my scores improved by 300 points! I definitely recommend her to anyone who wants to improve their score, beginners or experts.
–Sam Wang, Renton, Washington
"You really got me prepared!"
Stacey is an awesome SAT tutor! She knew exactly what she was talking about and really got me prepared for the test. She is very organized. She has a schedule that she goes by, however she isn't afraid to stray from [it] to pinpoint problems and fix them. Everything that we did, whether it was practice tests, or just going over questions that I had about the test day itself, was extremely helpful! I did not feel blindsided by the test at all. You really got me prepared!
–Ilana D., Issaquah, Washington
"200 point increase!"
I went over your analysis and I understand where I'm going to have to focus.In one week I had a stable and consistent 200 point increase in the writing category. I didn't think that could actually happen. Thank you so much for all the help.
–JM, Bellevue, Washington