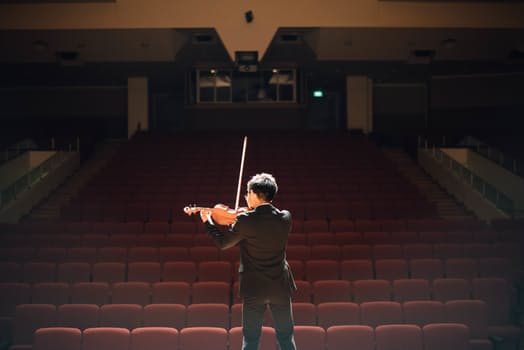 Contrary to popular belief, hoping and wishing for higher SAT and ACT scores doesn't actually *result* in higher scores.
Another parent told me her son was studying – he was working on SAT math problems. But when she looked closer she discovered he was only doing the ones he liked and skipping the other ones that "looked too hard."
He's spending his "study" time going over what he already knows. That's a complete waste of time and isn't going to increase his test scores.
So what do you need to do in order to raise your SAT and ACT test scores?
Practice isn't enough
I'm all for kids taking practice tests – the more the better. But just taking practice tests isn't enough. In fact, just taking a practice test and burning through three hours on a Saturday morning won't do a thing to increase your test score. It's what you do *next* that can dramatically increase your score.
Deliberate practice
Annie Murphy Paul discusses The Myth of Perfect Practice in her Time column.
The difference between ineffective and effective practice means the difference between mediocrity and mastery. If you're not practicing deliberately … you might as well not practice at all.
She goes on to quote Anders Ericsson (author of the great book Peak: Secrets from the New Science of Expertise)
"Deliberate practice," Ericsson declares sternly, "requires effort and is not inherently enjoyable."

Having given us fair warning, he reveals the secret of deliberate practice: relentlessly focusing on our weaknesses and inventing new ways to root them out. Results are carefully monitored, ideally with the help of a coach or teacher, and become grist for the next round of ruthless self-evaluation."
Review your practice tests
And by "review" I mean get obsessive about your results.
Figure out EXACTLY which questions you missed. (And can we eliminate the excuse of "silly mistakes"? Silly mistakes cost you just as much as regular mistakes!) Once you know WHAT you are missing, you need to figure out WHY you are missing them.
Here's where the deliberate part comes in – now that you know your weaknesses, create a plan to learn and practice those pieces. (Here are great books that you can use to get that targeted practice.)
It's hard. It's painful. Its seems impossible. It will make you feel like an idiot (or maybe that's just me – I had to write down SOHCAHTOA 100 times before it finally stuck in my brain.)
But it works. And your scores go up as a result.
Focus, not hours
One more quote from the article
"Studies show that practice aimed at remedying weaknesses is a better predictor of expertise than raw number of hours."
So deliberate practice is hard, but it doesn't take that long. (Though it *feels* like forever.)
Studying the right way will both save you time AND increase your test score. That's a pretty great deal.
The game plan
Take a timed practice test
Spend twice as long reviewing the test as you did taking it
Identify WHAT questions you are missing (for example: fractional exponents, trig, and survey questions)
Identify WHY you are missing them (for example: didn't thoroughly read the question, don't know how to handle fractional exponents, forgot the trig formula, don't understand survey questions)
Figure out how you are going to learn what you don't know
Learn it!
Take another practice test
Want weekly test tips and strategies?
Subscribe to get my latest content by email.