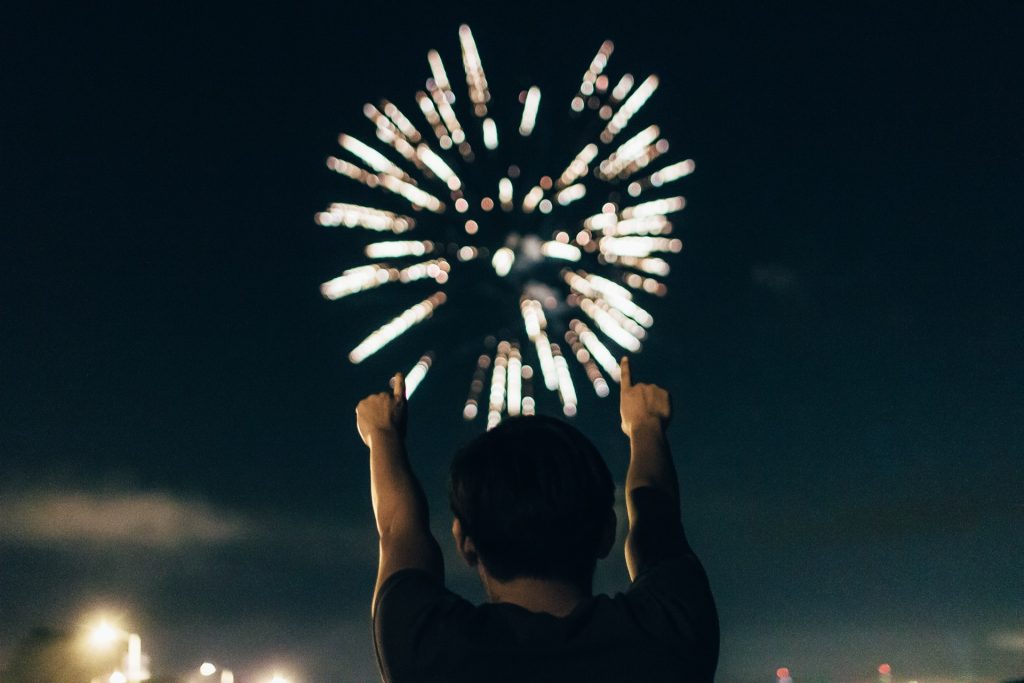 I love it when SAT and ACT results come back. There's so much celebrating to do with my students. Here's a sampling of my students' results from the May SAT and June ACT.
What's most amazing is that these students had significant score increases with very little tutoring. The right tutor can make a huge difference in scores.
Huge congratulations to my students who did the work and deserve all of the credit and accolades.
One hour of tutoring
With busy schedules and end of the year rush, L. and I were only able to meet once before the May SAT. She got a 1080 (the 50th percentile) on her PSAT in the fall .
On the May SAT she jumped up to an 1130 – that's a 50 point increase which pushed her up to the 60th percentile.
Not bad for only one hour of work.
Two hours of tutoring
J. came in with a great math score – a 720 on his Dec SAT. That's the 95th percentile. An amazing score. But he wanted to improve it. It's incredibly difficult to raise an amazing math score to an even more amazing math score. (The mountain gets steeper the higher you get – it's harder and harder to improve as you get closer to the top.)
He was very busy with soccer tournaments so we only worked together for two hours.
We talked very specific strategies:
There's more than one way to skin a cat. If one method isn't working, switch to a different way of looking at the problem.
Look for 3:4:5 triangles – they don't show up often, but when they do, the question can be solved in a flash.
Tangent is a ratio, not necessarily actual numbers
And a couple of shortcuts – double check the slope by sticking an easy point into the equation, write down your work so you don't have to keep so much in working memory
Well, he made those two hours pay off. He increased his math score by 40 points – all the way up to a 770 (the 98th percentile). That is an amazing performance. My students make this look easy, but it's not. 40 points, when you're already at the top of the chart, is a HUGE leap and a HUGE accomplishment.
Three hours of tutoring
I met with C. three times. He wanted to improve his reading and writing score. He got a 650 (86th percentile) on the Jan SAT. He was aiming for a score in the 90th percentile.
He pulled up his score by 30 points, ending up with a 680 which is the 91st percentile.
Not healthy? No problem
Another student, C., got sick three days before the test (and had it diagnosed as pneumonia the day after the test) which isn't an ideal circumstance. Needless to say, we all treated this test as a write off. (And this is one of the reasons you should have at least two test dates on the calendar!)
C. had been working incredibly hard. We had met for 6 sessions and he was clawing his way up from the 60th percentile in reading and writing from his March SAT. (He had taken an SAT class but only improved 20 points from his January SAT score)
Sometimes things come easy for kids and sometimes they don't. This prep didn't come easy. He earned every point of it the hard way – with blood, sweat and tears. So we were devastated when he came down sick. But he went in and did the best he could anyway.
And he pulled out a 70 point improvement! He increased his reading and writing score from a 570 (60th percentile) in March to a 640 (84th percentile) on the May test. And this was when he was as sick as a dog.
We can't wait to see what he will do on the June SAT when he's healthy.
Switching horses midstream
X. was a special case. We switched horses midstream – switching over from SAT prep to ACT prep which I NEVER recommend doing so close to the test.
But here's why we decided to do so: he had hit the wall in his SAT prep. The scores weren't moving from week to week and he was really struggling with the writing and language portion of the SAT. There's no short-term fix for learning grammar. I knew the english section of the ACT would be easier for him and that he would do well on the science portion.
We talked it over, weighed the pros and cons of switching focus just weeks away from the next ACT, and decided to make the jump. (This is one of the advantages of working with a tutor who can custom craft strategies to your unique circumstances)
It was a huge risk. But one we decided that would be worth it.
We spent 4 hours together.
And we immediately saw an improvement in his practice scores. His reading score jumped up into the 70s, his science score jumped up into the 90s – clearly a lot of test prep strategy he had learned studying for the SAT transferred over to the ACT.
But they were still lower than what he needed. He was still going to need a lot of luck (in addition to the amazing amount of work he already put into it) in order to reach his goal of a 30 on the ACT.
He got so close! And had a 5 point improvement in only 4 hours of tutoring.
| | | |
| --- | --- | --- |
| ACT | April | June |
| Composite | 23 (69%) | 28 (89%) |
| English | 23 (69%) | 26 (82%) |
| Math | 27 (88%) | 27 (88%) |
| Reading | 19 (42%) | 27 (81%) |
| Science | 24 (76%) | 31 (96%) |
He had massive improvements in reading, science and english which bumped up his composite score from the 69% to the 89%. He's so close to his goal score and I'm sure he'll reach it by the end of the summer
Surpassing your goals
(I had a lot of Cs this time around.) A different C. was also a top student aiming for even higher scores.
She hasn't taken the SAT before. She was scoring well on practice tests and decided to aim for a 1400 – which is the 94th percentile. She's being recruited for college athletics and feels that having that score would make her even more attractive to her target schools.
We had the requisite conversation about how it's very hard to score that well, especially on your first try.
We worked together for 6 hours. In practice sessions, C and I looked not only at the ones she missed, but also at the ones that she felt took her too long or one where she didn't immediately know how to quickly and efficiently solve it.
She was confident and prepared as she headed into her first SAT and she surpassed her goal. She earned a 1420 – the 95th percentile- on the May SAT. Now she can turn her attention to college applications and enjoying her senior year.
Blowing past your goals
S. studied for the ACT with me for 8 hours. She was at a 28 (90th percentile) and was aiming for a 31 (96th percentile).
She got a 33 which is the 99th percentile. That's an amazing 5 point increase.
We spent most of our time reviewing the science and she pulled up her score by 11 points – from a 24 (76th percentile) to a 35 (99th percentile)
Want weekly test tips and strategies?
Subscribe to get my latest content by email.