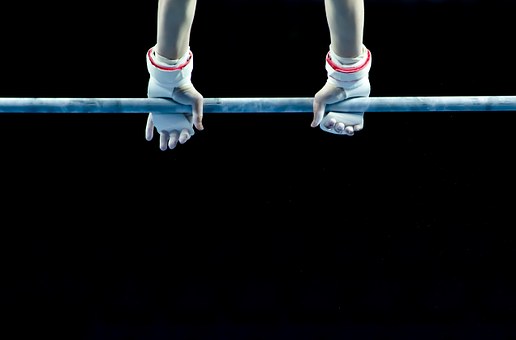 Practice!
I worked with a student who is training for the Olympic gymnastics team.  She practices 8 hours a day, 4 days a week.  On top of a full load of high school coursework.  32 hours of practice a week. And she's been doing this for years.  She is well on her way to her 10,000 hours that Malcolm Gladwell argues is the minimum amount of time needed for mastery of a subject.
Now, I'm not suggesting that you study for 10,000 hours for the SAT.  In fact, I think even 40 hours is overkill for a lot of students. However, I think that EVERYONE should take at least one – preferably several – full, timed, practice tests before the real thing.
Debbie Stier, a mom who studied for the SAT with her son,  agrees.
And trust me when I say, no one wants to do a FULL TIMED TEST before the actual test.  But it works.
Practice with authentic SAT questions
The College Board has finally released SAT tests online for anyone to download. Here are 7 Official SAT Practice Tests. (Note: Only tests 5-7 are tests which were officially administered.)
My busy students often don't have time during the week to do a full 3 hour practice test, so they just work on one section of the test at a time. (The section times range from 25 minutes for the Math-No Calculator section to 65 minutes for the Reading section.)
When possible, they work through each section without taking a break. (So they can get used to the timing of the real test.)
Take a FULL-LENGTH practice test
And, at least once before your real SAT, schedule a full-length SAT at your kitchen table. It sucks giving up 3+ hours on a Saturday, but it will make the real test so much easier.
Download and print out a full SAT practice test.
Set aside 3.5 hours (4.5 hours if you are going to take the essay). Go into a quiet room with a the test, a timer, several pencils, and a calculator.
Reading: 65 minutes
5 min break
Writing and Language: 35 minutes
Math- No Calculator: 25 minutes
5 min break
Math-Calculator: 55 min
5 min break
Essay: 50 minutes
Review your mistakes
Ideally, hand someone your test and have them circle the ones that you missed. (It's even more useful if you print a brand new copy of the test and work on that.) Go back and try answering them again. If you still can't come up with the right answer, check out the College Board's SAT Answer Explanations to see if that helps.
Use the Khan Academy to learn the concepts you missed. Or talk to your high school teachers. Or a tutor. Find someone that can explain the problem to you and show you how to solve it.
Ideally, you'd have time to take another full practice test all in one sitting, or in pieces throughout the week, to try out your new skills.
But, either way, you'll be in much better shape for having practiced.
Want weekly test tips and strategies?
Subscribe to get my latest content by email.