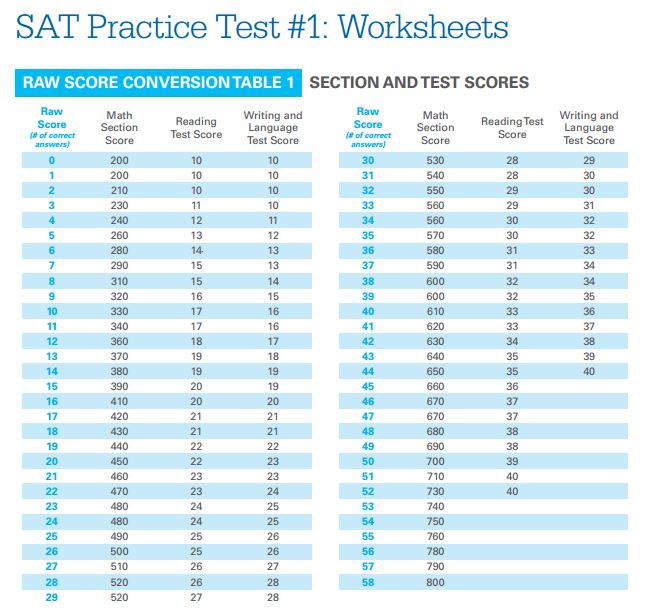 I was talking to a parent today and realized, again, that there are a lot of misconceptions about what a good score is on the SAT.
"Good" is relative
For starters, a good score is whatever scores the colleges you are interested in are looking for. So, obviously, a "good" score at the local community college is not going to be Harvard's idea of a "good" score.
So the first step is to investigate the colleges that you are interested in and find out what sort of scores will put you in a competitive position.
But you don't need to be perfect
Both parents and students are surprised that you don't need to get 90% right on the SAT to get a good score.
Here's an example from our local university.
Seattle University: Average SAT math score is 600, and the 75th percentile score is 660. This means that 50% of their students have an SAT math score of 600, and 50% of their students have a math score above 600. The 75th percentile score means that the top 25% of students have a 660 or higher on the SAT Math.
To get a score of 600 in Math, you need to get 38 questions right out of a total of 58 questions.  That's only 65% correct. You can skip or miss 20 questions and still get a 600 which is the SAT's 73rd percentile. In other words, skipping or missing as much as 35% of the questions, still puts you in the top 27% of all college-bound kids taking the SAT
(Note: this number varies a little by test. I'm using the Scoring Tables from the College Board's Official SAT Practice Test 1  for this example and I excerpted one of the tables pictured at the top of this post.)
If you answer just approximately three more questions correctly, you'd jump to a 630 which is the SAT's 80th percentile.
(Note: the College Board's SAT percentile number tables can be found here. I did the math to figure out the percentage of correct answers.)
To get a 660 in Math, you'd need to answer 45 questions correctly out of 58. So you could still miss or skip 7 questions and still be in the SAT's 87th percentile.
Take the pressure off students
So grab a scoring table and show students they can do a "C" job on the test by only getting 70% correct, but that can translate into an "A" or "B" score (depending on the school.)
Want weekly test tips and strategies?
Subscribe to get my latest content by email.