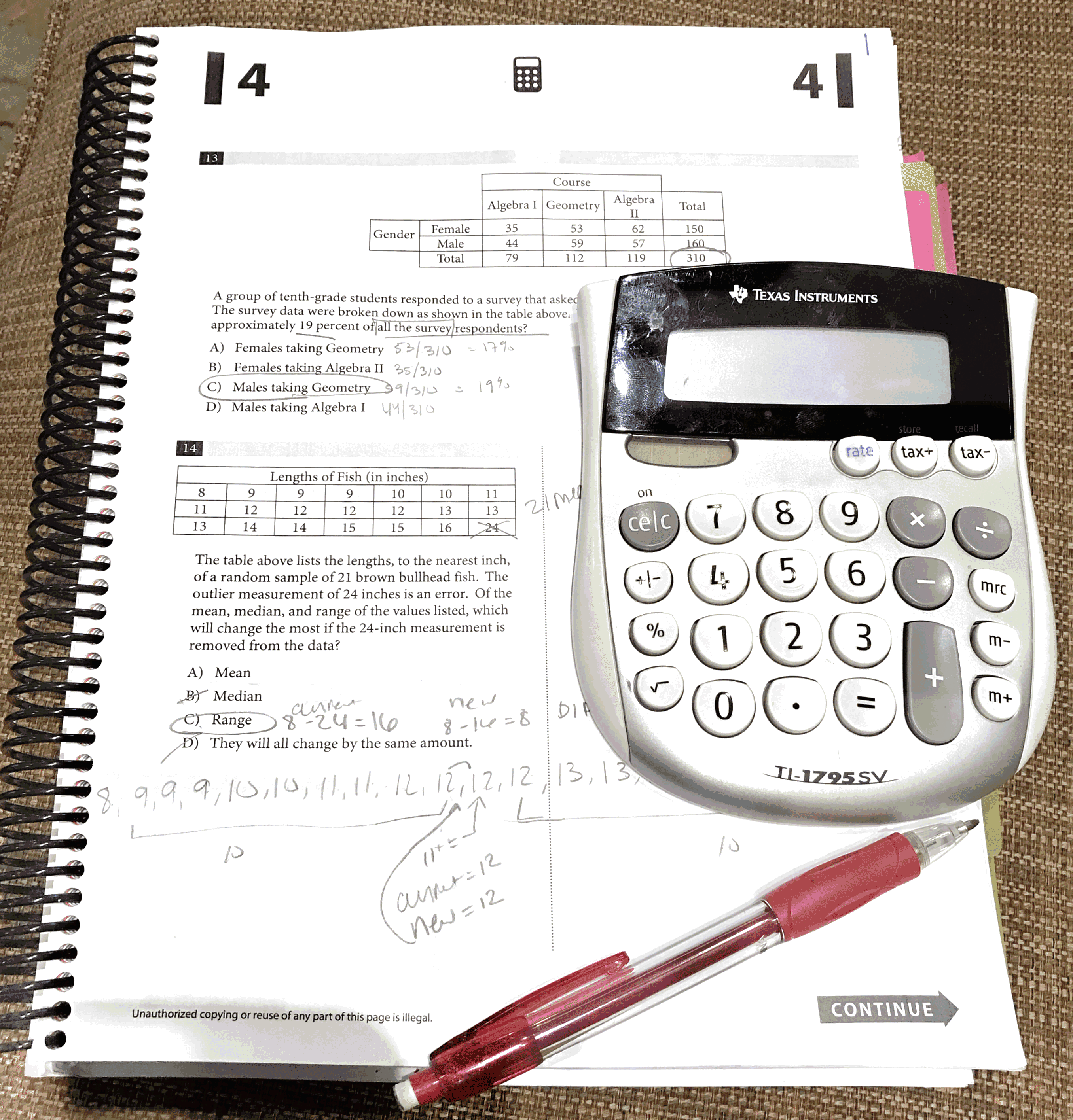 ---
[UPDATE: You can find 8 Official SAT Practice Tests over at the College Board website. Or you can purchase their book from Amazon with the exact same info.]
---
This is one of the most common questions I see out there: "Where can I find more official SAT practice questions?"
Good news! The College Board just published the SAT Official Practice Test 7 on the Khan Academy. (This is the October 2016 SAT test.) That's 153 more questions to practice with.
As always, you'll want to print out the full test, and take each section with pencil and paper (just like you do on the real thing.)
For those of you studying for the January SAT, use this test as a full timed-practice test. If you can't find 3 hours to take it all in one sitting (which I can't do over the few next days), at least take each section timed. Then go up to the Khan Academy, enter your answers, and see if you are getting the score you're aiming for. Either way, make sure to thoroughly review your wrong answers, so you know where you went wrong. AND, more importantly, you know what to do differently come Saturday.
Want weekly test tips and strategies?
Subscribe to get my latest content by email.