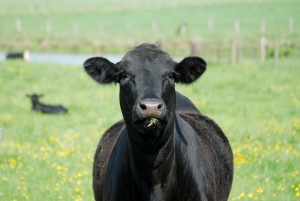 Here's a cautionary tale of my recent SAT disaster and a step-by-step checklist of what you can do to ensure you don't make the same mistakes.
So I take the SAT every year. And I've done this for years. But this time it didn't work out so well…
Do as I say, not as I do…
The week of the SAT I went over my checklist, as I always do, with each one of my students:
Print out your admission ticket
Double check where you are going
Bring a calculator and a backup calculator
Bring multiple pencils
In five years of tutoring, I've heard about every crazy story of what goes wrong on SAT testing day. So I make sure that my kids are thoroughly prepared  – what to do, what to eat, what to wear, what to bring, etc.
But, after my millionth time taking the test, I didn't actually *do* any of that prep myself. Because, after all this time, surely I had the process down, right?
It started off badly…
Yeah – that didn't work out so well.
That morning I couldn't find my admissions ticket. No problem – I'll just print out another copy.
But the printer was out of ink. Luckily, I shook the cartridge back and forth and convinced it to print just one more page for me.
By this time, I was running a little behind. I grabbed my bag –  the one that ALWAYS has extra pencils, my calculator and other teaching stuff in it. Except my calculator wasn't there.
Which wasn't unprecedented. My daughter was a toddler at the time, so stuff had a habit of disappearing. But she had never gotten into my teaching bag before. I did a quick run through of the usual contraband hideouts – toy box, bathtub, under the couch. No dice.
While I know the College Board says that it is possible to take the SAT without a calculator, I didn't want to try.
So my husband gives me his calculator. Except that it is some backwards-accountant-type calculator where you have to type number A, then number B then hit the relevant calculation sign. It didn't have an equals button.
What sort of calculator doesn't have an equals button?!?
But I grab it and shove it into my bag and head out the door.
…it got worse…
When I had looked at the map on my phone earlier in the week, it looked like it was at the high school right next to my daughter's doctor. But when I drove there, there wasn't anybody around. Hmm…
So I tell my phone to give me directions and it takes me about 1/2 mi down the road and tells me to turn right..
…and then the cows showed up
Right into the edge of cow field.
"You have arrived at your destination."
Not unless the cows are proctoring this SAT, I haven't.
I finally look at the map, backtrack, and figure out how to get to the school (on the other side of the cow field.)
The hidden cost of stress
Flustered, out of breath, and with a lame excuse for a calculator, I finally find my way to the correct room, settle down, and start to work.
Remember, nobody cares about my SAT scores (except me!) They are totally irrelevant. My college days and grad school days are long behind me.
But all the hoopla had me rattled anyway.
So rattled that I tanked my math score. I got a 660 which is the 87th percentile. It's not a surprise that my math score would be impacted. It's my (relatively) weakest area and being crippled by a backwards calculator slowed me down.
But what's more surprising is my critical reading score also dropped – a section that I routinely ace – to 750 – the 98th percentile.
I still scored an 800 in the writing section. Including an essay where I argued that privacy is undervalued and that, had Twitter existed back in Pride and Prejudice, Lydia Bennet would have live tweeted her elopement to the utter ruin of her family. (You can read my SAT essay which received a score of 10.)
My inability to find the location, with the materials I needed, negatively impacted my performance (even when I knew it wouldn't count.) Imagine if I was 16 and it was for real?
I've heard of all sorts of disasters that impact SAT scores – kids get sick, or stay out all night at a Homecoming dance the night before, or break their arms, or oversleep, or fight with their girlfriends, or go to the wrong location. Stuff happens.
Here's how you can ensure a smooth SAT:
Register for at least two SAT dates (if you haven't already done so)
Print out your ticket RIGHT NOW and put it on the fridge
This week drive to your testing location just to make sure you know where it is
The night before: set out everything you need to bring on test day – water, food in fridge, watch, pencils, layered clothing
Set an alarm clock (and have your folks set *their* alarm clock as well)
I'm sure you'll have a much better experience that I did!
Want weekly test tips and strategies?
Subscribe to get my latest content by email.