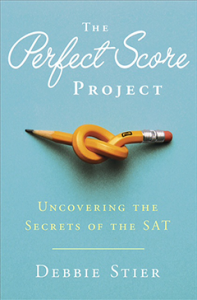 Debbie Stier, author of the soon-to-be-published book The Perfect Score Project, is having a live online chat. Debbie and Catherine Johnson will be discussing how to prepare for the SAT, test prep, how to motivate a teenager, and more.
The Crown Publishing Group will be hosting a pre-publication live online chat on Wednesday, February 12.
Details and sign up information are on the Crown Publishing Group's Facebook Page.
Want weekly test tips and strategies?
Subscribe to get my latest content by email.