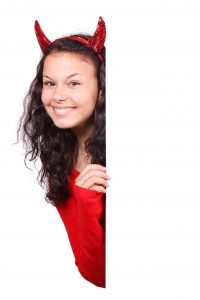 I recently started tutoring quadruplets. 🙂 Their mom said they had taken the PSAT a year ago and their overall scores were within 20 points of one another, "so they probably all need the same advice."
Details matter
I dug into the details and found they all had different strengths and weaknesses. One kid was generally strong but had a low writing score. Another kid had a low reading and math score but a very high writing score. And so on…
Even if they had the same score (and some of them did), how they individually answered any given question was different. And even if they both got the same question wrong, the reason they each missed it was different.
Reasons matter
For example, if one kid missed the question because he added 2+4 and got 10 and another missed it because she didn't know how to solve a function problem, those are two totally different reasons which require two totally different strategies to fix.
It's not enough to know which questions you missed. You need to know why you missed them so you know what to fix.
Here's an SAT Results Tracking Worksheet to help you track what you missed, why you missed it, and what new strategy you are going to use next time.
Want weekly test tips and strategies?
Subscribe to get my latest content by email.