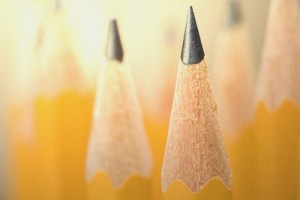 The College Board suggests that you bring these things on test day:
Admission ticket
Photo ID
Calculator
Two #2 pencils
Here's what's missing from their list:
A bunch of pencils and a pencil sharpener
I usually bring 10 pencils and go through about 5 of them (I hand out the rest to the students who need them) And I also pass around my pencil sharpener (many classrooms don't have them in the rooms anymore.)
A back up calculator
My calculator has never died on me – but I know folks who had it happen to them
An analog watch
You want to instantly know how much time you have left in the section
Food and water
Real food (apples or a granola bar or ham and cheese or nuts or a banana) Not a candy bar and a soda. Your brain needs energy during the test
Layers of clothing
They will either try to bake you or freeze you. Dress in layers so you can be comfortable at any temperature.
Want weekly test tips and strategies?
Subscribe to get my latest content by email.