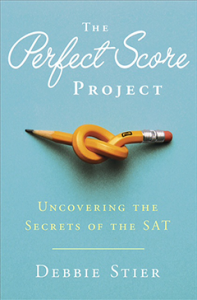 Debbie Stier, over at the Perfect Score Project, wrote a post on 10 qualities of a great SAT tutor.
Here's an excerpt:
4) A great tutor customizes their approach and strategy. Every student has different background knowledge, talents, interests, anxiety levels, etc.

5) A great tutor offers instruction that is both content and strategy based. Tips and tricks alone will only get you so far.

6) A great tutor is adept at assessing a student's skill level, motivation, and goals.
As with all of her materials, it's worth a read in its entirety.
Thanks for the shout out Debbie!
Want weekly test tips and strategies?
Subscribe to get my latest content by email.