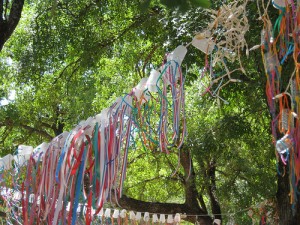 Congratulations to my recent students on their outstanding work!
Q. and I spent 4 hours together working on the Math section. He pulled up his score 90 points – from a 530 (54th percentile) on the May test to a 620 (80th percentile) on the June test. Woot! I love how targeted tutoring can make such a big impact in a short amount of time.
Z. worked incredibly hard on the Critical Reading section. In 10 hours of tutoring, he raised his score 50 points –  from a 490 (46th percentile) on the March test to a 540 (63rd percentile) on the June test. And he raised his writing score by 80 points –  from a 500 (53rd percentile) to a 580 (77th percentile). I asked him what helped him the most.
"You made me explain my answers, even if I got them right. You never let me just tell you my answer – I had to tell you why I picked that answer and that was a big help for me."
Congratulations again to my students on their hard work and great scores!
Image source: Clover Autry via Flickr
Want weekly test tips and strategies?
Subscribe to get my latest content by email.