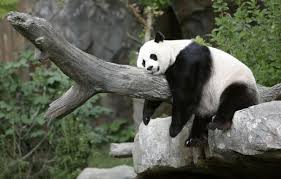 Is writing your college essay getting you down?  Are you exhausted from trying to sort out all the grammar and punctuation rules?
This is one of my favorite books on punctuation rules: Eats, Shoots & Leaves: The Zero Tolerance Approach to Punctuation
by Lynn Truss. It's lighthearted, memorable, and an easy read.
Lynn gets the title of her book from the old panda joke:
A panda walks into a café. He orders a sandwich, eats it, then draws a gun and proceeds to fire it at the other patrons.

"Why?" asks the confused, surviving waiter amidst the carnage, as the panda makes towards the exit. The panda produces a badly punctuated wildlife manual and tosses it over his shoulder.

"Well, I'm a panda," he says. "Look it up."

The waiter turns to the relevant entry in the manual and, sure enough, finds an explanation. "Panda. Large black-and-white bear-like mammal, native to China. Eats, shoots and leaves."
Make sure you have someone else read your essay to check for any grammatical errors that you might have overlooked!
Want weekly test tips and strategies?
Subscribe to get my latest content by email.