Since you don't have unlimited time, money, or brain cells, which grammar rules should you study to get the biggest bang for your buck in the SAT Writing section?
Here's an analysis of all the questions in the The Official SAT Study Guide, 2nd edition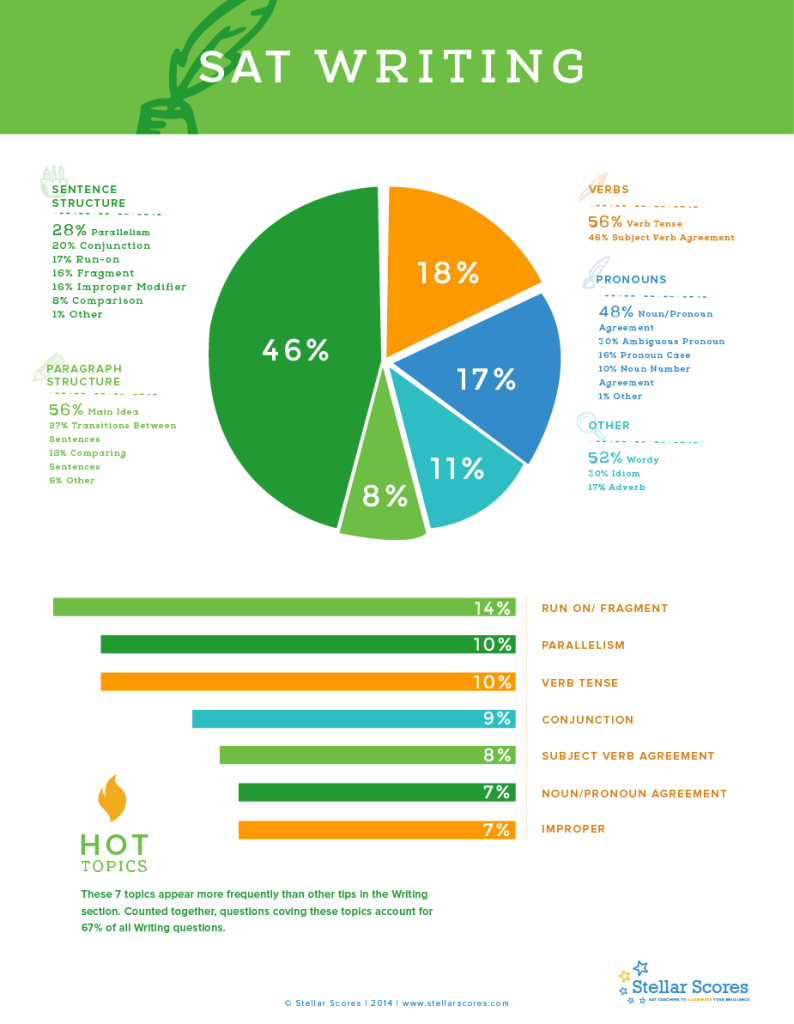 Master the 7 most-frequently-tested hot topics and you'll ace almost 70% of the questions in this section!
Related posts
Which math topics should I study?
Want weekly test tips and strategies?
Subscribe to get my latest content by email.