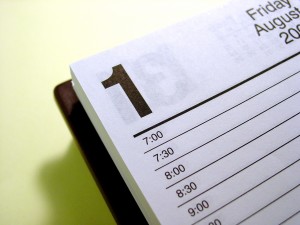 Parents often want to know which SAT tests their children should take their junior year. Here's a common* scenario that I recommend to parents:
Take the PSAT in October. Results will come back in December
Take the January SAT. You can order the Question and Answer Service to see exactly how you answered each question and receive a copy of the test questions. Results come back in March. This information is incredibly helpful to see exactly what you need to study to improve your score.
Take the either the March or the May SAT. (You can order the Q&A Service for the May test.)
If necessary, take the June SAT. (Though some students like to take the SAT subject tests in June instead.)
If you still aren't satisfied with the scores, you can study over the summer and take the October test in the fall of your senior year. (But it's much easier to get this test out of the way during your junior year. Believe it or not, your senior year is going to be even more busy that your junior year, and it will be very hard to make the time to study for the SAT on top of everything else!)
*Of course, your situation might call for a different strategy. If you'd like a free SAT consulting  phone call to determine what might be the best fit for you or your child, please contact me.
Image source: ppdigital at MorgueFile
Want weekly test tips and strategies?
Subscribe to get my latest content by email.