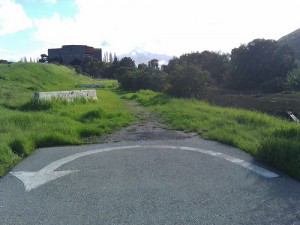 Lately, my students have been turning back in the middle of the road. It's shown up a couple of times this week, particularly on this problem which is Test 5, Section 2, Question 12 from the Blue Book.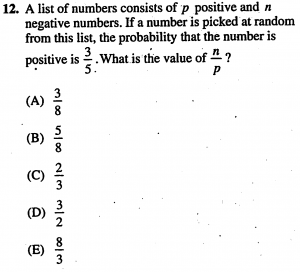 My students see that if three numbers out of five are positive therefore the remaining two numbers must be negative. Then they are stumped because they can't figure out how n/p comes into it.
Don't over complicate the question
Surprise! The fact that the SAT wants to know what the value of n/p is has nothing to do with the rest of the question. They just as easily could have asked for n+1 or n*p*32.
Since the problem tells us that p stands for positive numbers and n for negative numbers, and we've already figured out that p=3 and n=2, just substitute those numbers in for the variables to get 2/3.
Walk to the end of the road and keep going
Sometimes medium-level SAT questions look much more complicated than they are – the whole baby dragons masquerading as vampire bunnies thing! If you're missing problems because you are stopping halfway through, push yourself to keep going (even when you aren't sure.)
Image source: MarkPritchard on Flickr
Want weekly test tips and strategies?
Subscribe to get my latest content by email.