Hunt these in the wild
We've reviewed pronoun-noun agreement, ambiguous pronouns, and pronoun case.
Of course, pronoun problems are easier to find when you know what you are looking for. You'll also want to practice finding these in the wild – when they are hidden in and among all the other question types in the SAT writing section.
A great resource to practice more pronouns (as well as the other stuff tested in the writing section) is Erica Meltzer's The Ultimate Guide to SAT Grammar
. And she also has 7 more writing tests if you run through all of the ones in the Blue Book
.)
Your turn
Try your hand at these. Leave your answers (or questions) in the comments.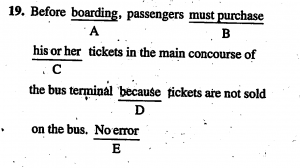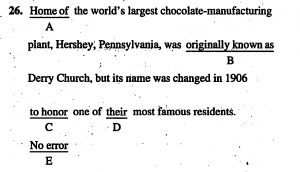 Image credit: sanchom on Flickr
Want weekly test tips and strategies?
Subscribe to get my latest content by email.