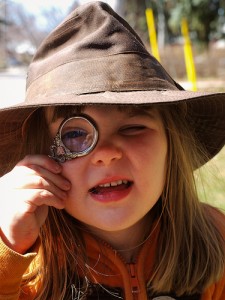 [NOTE: this applies to the pre-2016 version of the SAT]
Whew! You're almost done writing your SAT essay. You've thought about your examples ahead of time, picked a side, outlined your essay, and written out the whole thing. You're almost done!
But you still need to save two minutes to review what you've written. Here's where you can get the most bang for your buck during those precious 120 seconds.
Thesis
Some of my students write a thesis but then get caught up in writing the essay and end up in a totally different place from where they started.
One student listed three example she was going to use in her thesis statement but then only had time to develop two of them. Instead of trying to cram in a third examples, she just crossed out the mention of that third idea in her thesis statement.
So double check that your thesis statement matches what you actually wrote and re-write the thesis if you have to.
Transitions
Can you strengthen your transitions? Do they clearly tie back to your thesis? Do they clearly lay out your argument?
Vocabulary
Quickly scan your vocabulary to see if you can improve it. For example, you could change "everyone has a cell phone" to "cell phones are ubiquitous." See if you can find 3-5 words to improve.
Timeline
To recap, here's your timeline:
Practice
Grab your Blue Book
and practice these techniques. The more essays you write ahead of time, the easier it will be on the test. I recommend you write 2-3 timed essays before your actual SAT.
Related Posts
Image credit: Clover_1 on Flickr
Want weekly test tips and strategies?
Subscribe to get my latest content by email.