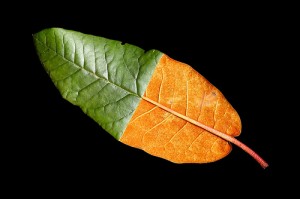 [NOTE: this applies to the pre-2016 version of the SAT]
When writing the SAT essay, many of my students struggle with trying to cram all their thoughts onto the page in just 25 minutes.  Here's a way to make writing your essay a little easier.
Pick a side
You don't have time to write a nuanced essay that explores all the  intricacies of the issue. And that's not what the College Board is looking for. They are looking for "how well you can develop, support and present your point of view." (from page 103 of the Blue Book
)
So pick one side of the argument.
Often, the 'yes' side is easier to argue. You don't need to agree with the statement – you just need to make a strong argument for it. (Think of yourself as being on the debate team – your job is to vehemently argue the side you've been given, even if you don't personally agree with it.)
Next
Previous
SAT Essay: Brainstorm Examples Now
Related Posts
SAT Essay: Write Like the Wind
Image credit: gehat on Flickr
Want weekly test tips and strategies?
Subscribe to get my latest content by email.