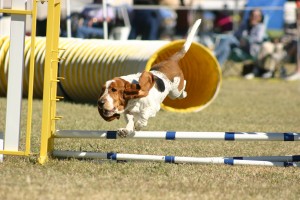 What is your SAT target score?  How high do you want to set the bar?
Look up the SAT scores for your target schools (Google the name of the school and "incoming SAT scores") and see where they set the bar.  This information will help you set your own target scores.
Your target score will determine your strategy.
Shooting for something in the upper 500s? You only need to answer 60% of the questions correctly.  You can flat out skip 5+ questions per section (assuming that you are getting most of your other answers right.)
Mid 600s?  That's about 80% of the questions answered correctly.  But you can still skip several questions per section.
700s and above? You should be answering every question, but can still skip (and miss) a handful of questions.
Setting your target score also helps you focus in on exactly what content you need to master. Here are examples from the Writing and Math sections.  These figures are based on my analysis of all the 1700 questions in the The Official SAT Study Guide, 2nd edition
.
————————————————————–
500s – Focus on the main topics that are tested:
Run on sentences, fragments, comparisons, and parallelism issues make up 25% of the writing questions
Algebra and function questions are featured in 18% of the math questions
600s -You also need to master:
Verb tense  conjunctions, and subject-verb agreement questions for another 22% of the writing questions
Number theory, coordinate geometry, ratios and percents, and data interpretations for 27% of the math questions
700s – Add in just about everything else:
Ambiguous pronouns, improper modifiers,wordiness and arcane idioms are 18% of the writing questions.
Permutations and combinations, triangles, angles, statistics, and exponents are 20% of the math questions.
Of course, this list isn't exhaustive.  It's just a good start.
What's your SAT target score? Let me know in the comments below.
Want weekly test tips and strategies?
Subscribe to get my latest content by email.