[Note: this refers to the old SAT]
Which Reading Topics Should I Study?
Here are the key reading topics that show up most often on the SAT.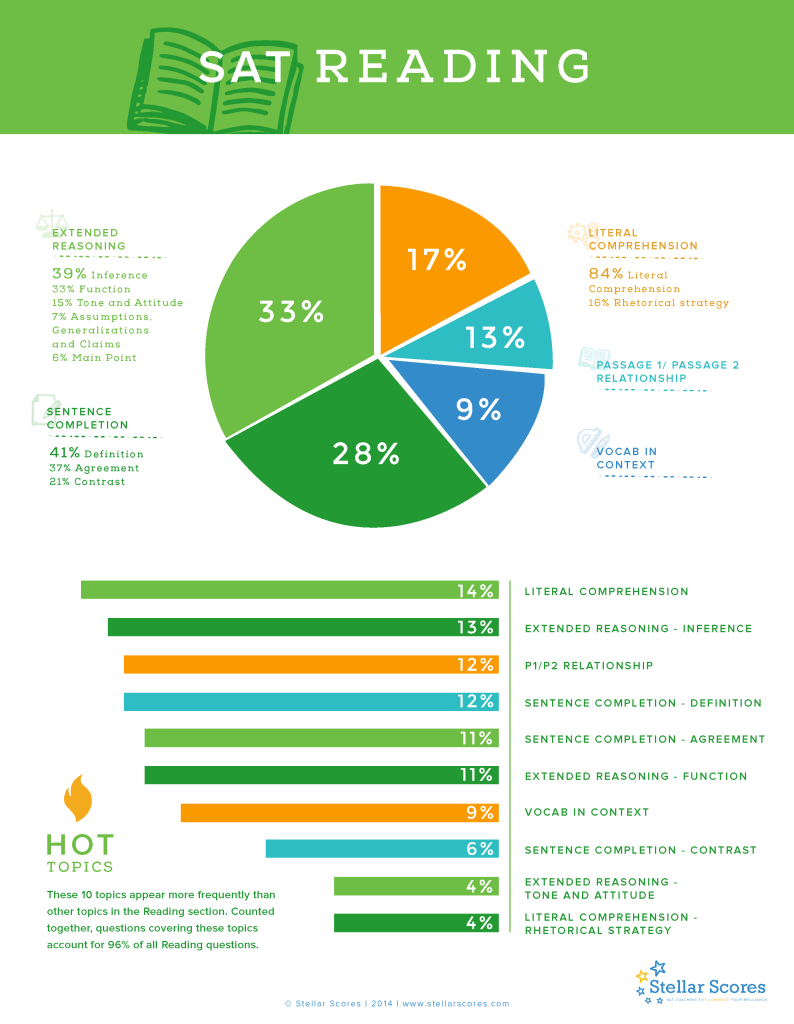 Where are the Hard Questions Located?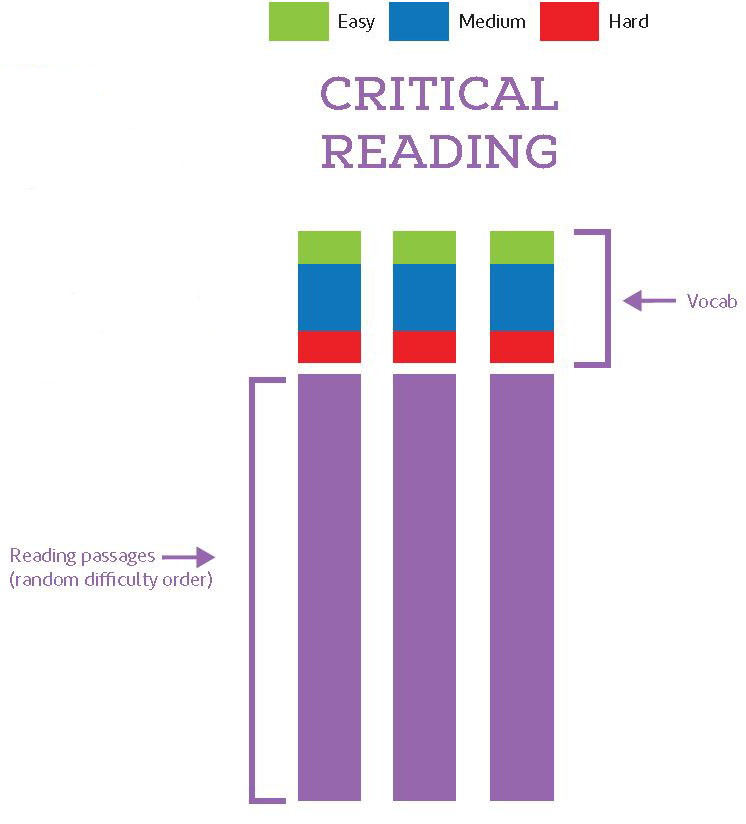 Most Popular Posts
Know the cupcake you are looking for
Critical Reading is not Mad Libs
Tricks to increase your vocabulary
Only half-right is all wrong on the SAT
Don't miss the forest for the trees

Top 5 Reading Tips
Question Database
An insanely useful list of all the questions in the Blue Book sorted by topic. (So you can find additional authentic questions to practice with.)
Recommended Books and Resources
Erica Meltzer has finally published her outstanding book for Critical Reading, The Critical Reader.
It systematically walks you through every type of question and teaches you exactly how to analyze the text. It is an amazing resource! Recommended for students in the 600s who want to get into the high 700s.
Almost all of my students need to work on vocabulary. They keep trying to memorize long lists of words – and it doesn't work! I've created a better way.
Track Your Results
It is CRUCIAL to understand exactly WHAT you are missing and WHY you are missing it. Use these reports to track your progress and improve your SAT score.
Disclaimer: I may receive a small commission from the sale of some of the products on this page.