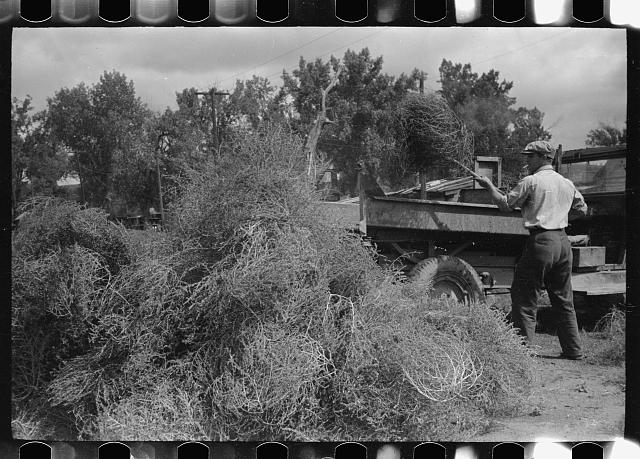 Yay – The College Board now posts explanations for all the SAT Practice Tests. However, sometimes the explanations leave A LOT to be desired. (And this isn't a new problem for them.)
Sometimes I think they are having a contest to see who can write the most unhelpful explanation possible.
This one is currently winning among my students.
This is a question from PSAT 1, Section 4, question 25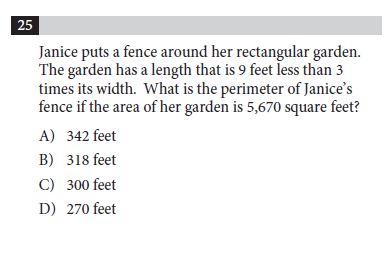 So I draw a picture, so I can visualize what they're describing.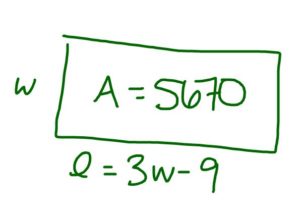 Hmm..let me use the formula for area.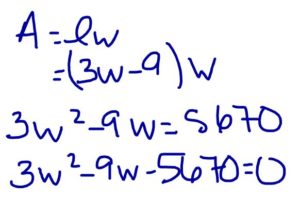 That doesn't look like an easy number to factor. And even using the quadratic formula is going to be way too messy since this is in the non-calculator section. Ack! I don't want to walk down this path.
When explanations don't explain
Here's the College Board's answer explanation:

Seriously?? This is on the NON-CALCULATOR portion of the test.
Just to refresh your memory on using the quadratic formula, here's what that would look like: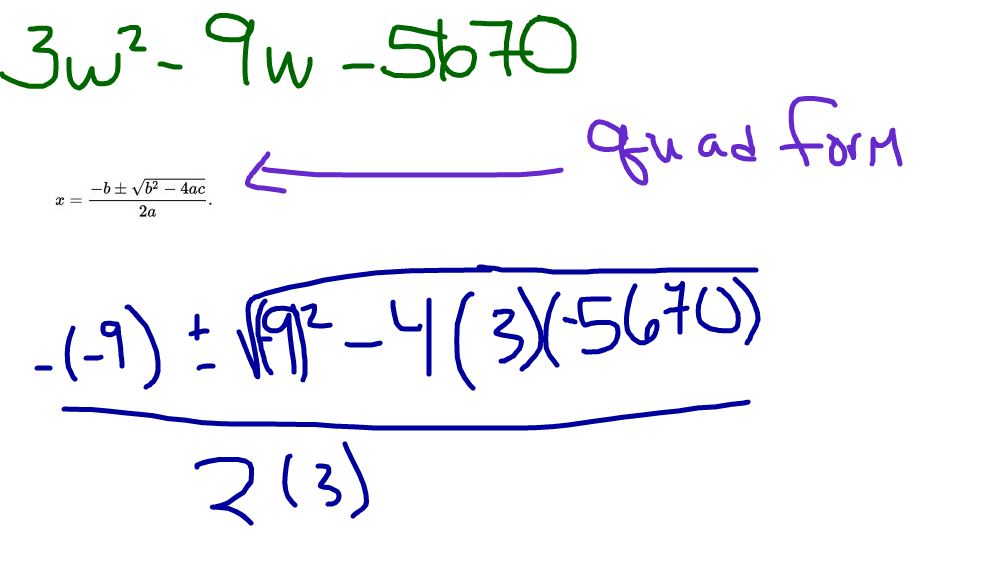 Nope. Not going to calculate this one by hand.
"Another approach would be to look among the integer factors of 1890 and try to find two that differ from each other by 3 and whose product is 1890."
Quick – tell me the integer factors of 1890 than differ from each other by 3 and whose product is 1890!
Yeah – I don't know either. And, more importantly, neither do my students. I have yet to meet the student who would approach any problem thinking about prime factorization.
There's got to be a better way!
There is. 500 hours into my 100 hour project of writing better solutions, and running them past the first 50 students, I'm ready to share them with a wider audience. Message me for details.
Want weekly test tips and strategies?
Subscribe to get my latest content by email.