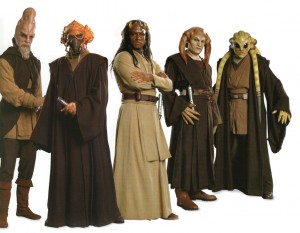 This may be obvious, but the SAT folks are not Jedi Masters.
Not that you would know that by talking to my students.
When reviewing their Reading answers, I swear my students are convinced that there is some sort of Force that emanates from the pages of the SAT test and intones in a low voice:
These are not the drones you are looking for
And so the hapless student is compelled to choose the wrong answer because he is driven by forces he cannot control.
Or, of course, he could re-read the reading passage and figure out what sort of cupcake he is looking for and be meticulous in matching up his understanding of the passage to the answer that best matches that understanding.
Or it could be the Force.
Want weekly test tips and strategies?
Subscribe to get my latest content by email.