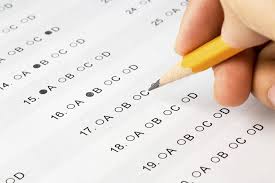 There are a plethora of free SAT tests written by the College Board available on the Internet – not that you would know that by looking at their website. They only offer links to the 2012-2013 Official SAT Practice test.
But buried on their site are the Official SAT Practice tests from 2011-2012,  2007-2008, and 2004-2005 as well.
The Wayback Machine
If you are looking for even more, you can find older tests which are in the pre-2005 format (they still have reading analogies, math qualitative comparisons, and no writing section.) But they are still a useful source of Critical Reading questions and Math questions.
Here are the older tests:  2004-2005, 2003-2004, May 2002, Oct 2001, and another one.
I've got them all listed (with links to the answer sheets) on my Resources page.
Want weekly test tips and strategies?
Subscribe to get my latest content by email.