This is a favorite question from my students. Here's the short answer.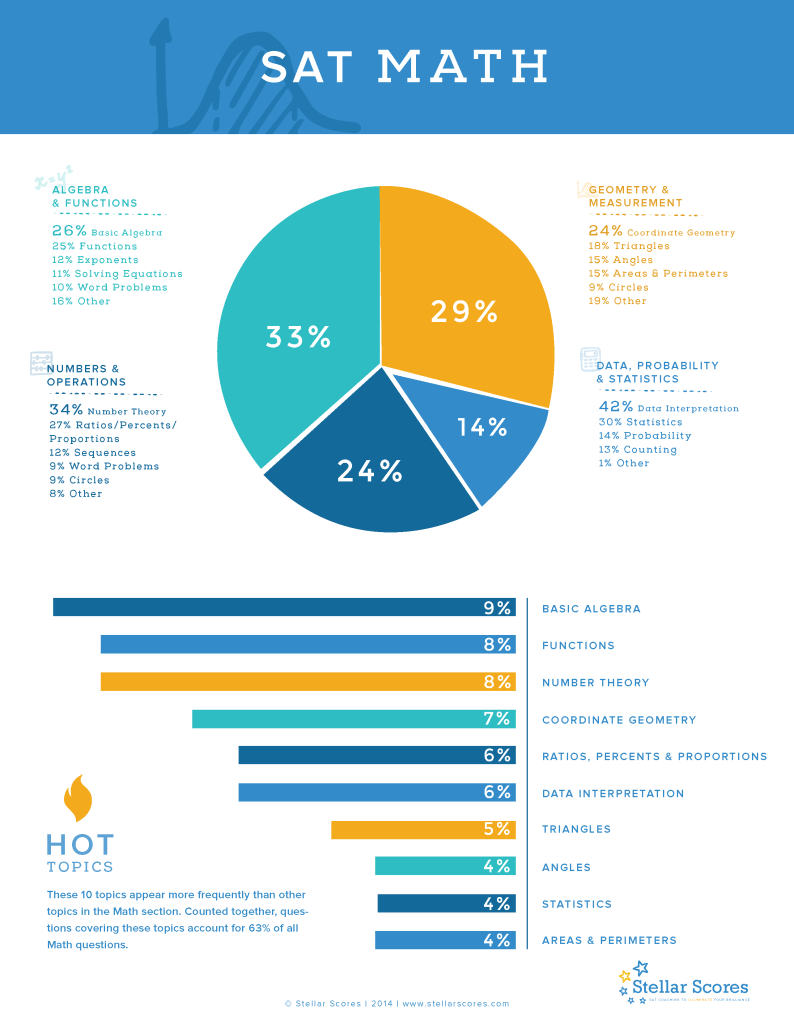 These are the most frequently tested topics in the SAT math section. (These were pulled from the 540 math questions in the Blue Book.) Start by focusing on basic algebra, functions (Phillip Keller's The New Math SAT Game Plan has one of the brilliant explanations of functions I've ever seen. You thought functions were hard and confusing? You won't think so any more after reading his simple 3 page explanation (most of which are pictures.) I am not a innate math person, but after his explanation, I now nail every single function question – easily and quickly!), and coordinate geometry.
For those of you who want a higher score, PWN the SAT is an invaluable resource for students who are already scoring in the 600s.
Want weekly test tips and strategies?
Subscribe to get my latest content by email.